How to schedule automatic cleaning scans
One of the best ways to keep your PC clean is by running regular cleaning scans.  If you want to keep your computer free from all traces of your online and offline activities you may even want to run daily cleaning scans.  OneSafe PC Cleaner makes it easy to setup automatic cleaning scans to best suit the way you use your computer.
Setup automatic cleaning scans
Click on the Settings tab.
Select Automatic Scan and System Monitoring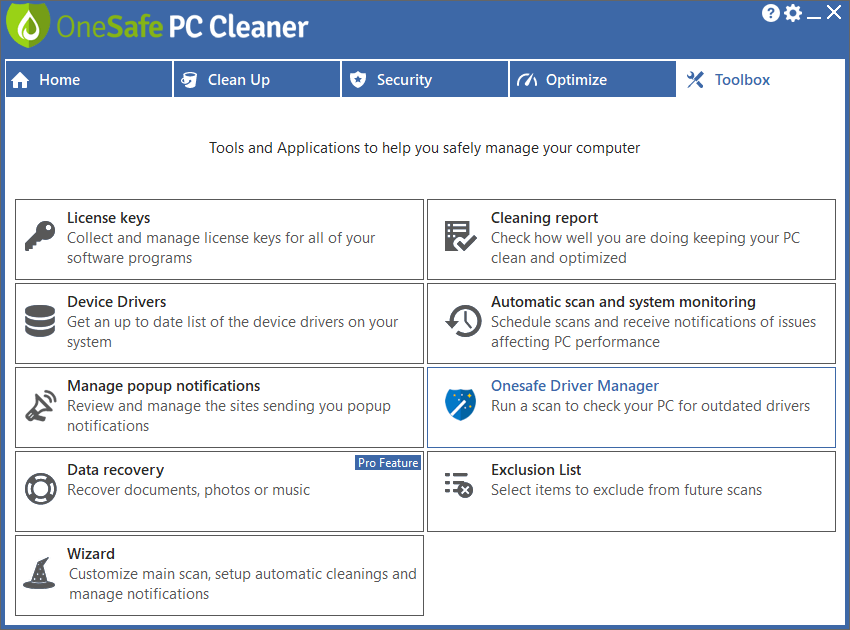 Under Schedule Scans make sure "Enable scheduled scans" is checked.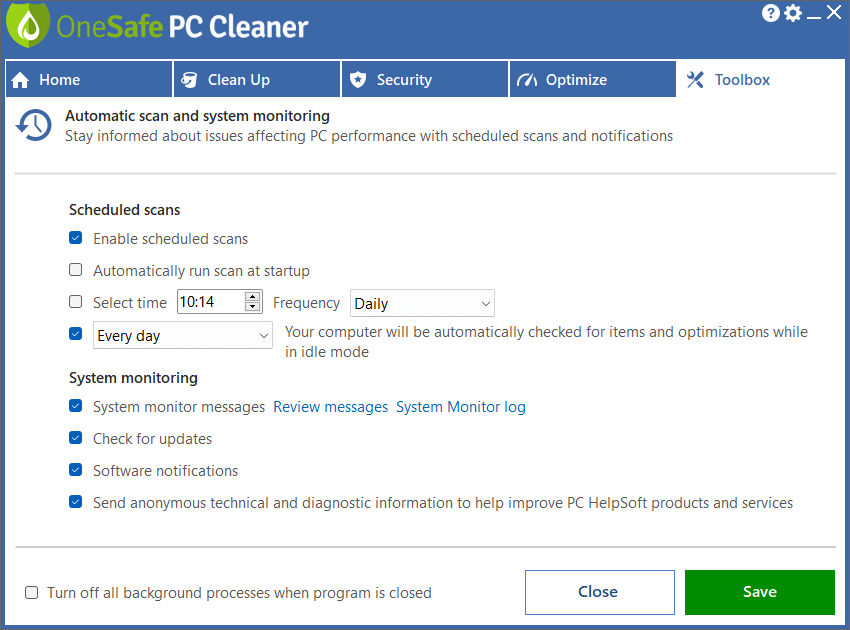 Use the other checkboxes to select when you want the scans to run.
You may choose to automatically scan at startup or select a time and a frequency that works for you.  If you prefer you can select to have the cleaning scan run when the PC is not idle or not in use.