How to scan and clean your PC with OneSafe PC Cleaner
Over time, junk starts to build up on your PC. This build up can include, log files, temp files, cookies, too many programs in your startup menu, broken shortcuts to program that no longer exist on your pc, invalid registry items and more.
OneSafe PC Cleaner provides a simple and safe solution to cleaning and optimizing your PC.
Running a OneSafe PC Cleaner scan is easy and generally takes only 2 to 3 minutes. Scan times can be faster or shorter depending on how much junk there is to clean in your PC.
Let's get started.  It just takes 3 simple steps to a cleaner computer when using OneSafe PC Cleaner.
Step 1 – Open OneSafe PC Cleaner
Step 2 – On the home screen select the large green "Start Scan" button.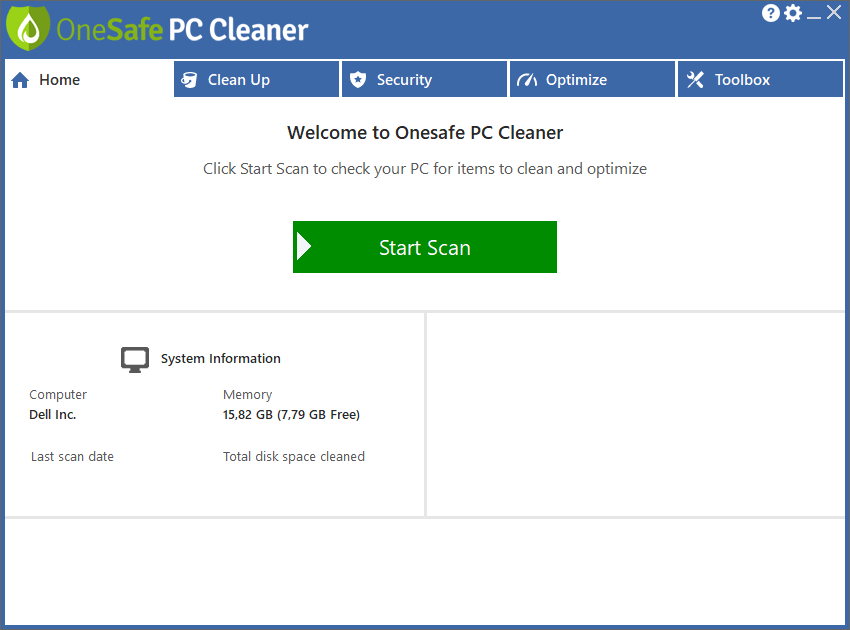 OneSafe will immediately start searching your computer for any unnecessary items which can be safely removed.  Scan time will vary depending on just how many items OneSafe identifies.
Step 3 – The scan results screen shows how much disk space and how many items can be cleaned.   OneSafe only identifies items which are safe to remove.  If you want more information about any of the categories or if you want to see file locations simply click on the Review and clean links.
If you are ready to clean all selected items shown on the results screen, select "Fix now".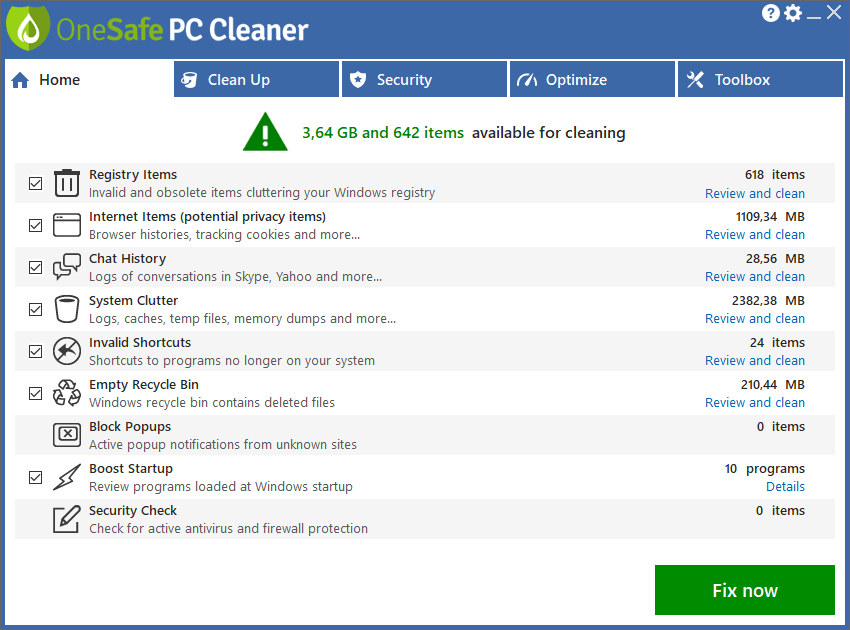 OneSafe will immediately start cleaning.  You will be prompted to close any open browsers and once this is done OneSafe will go through every category cleaning up all selected items.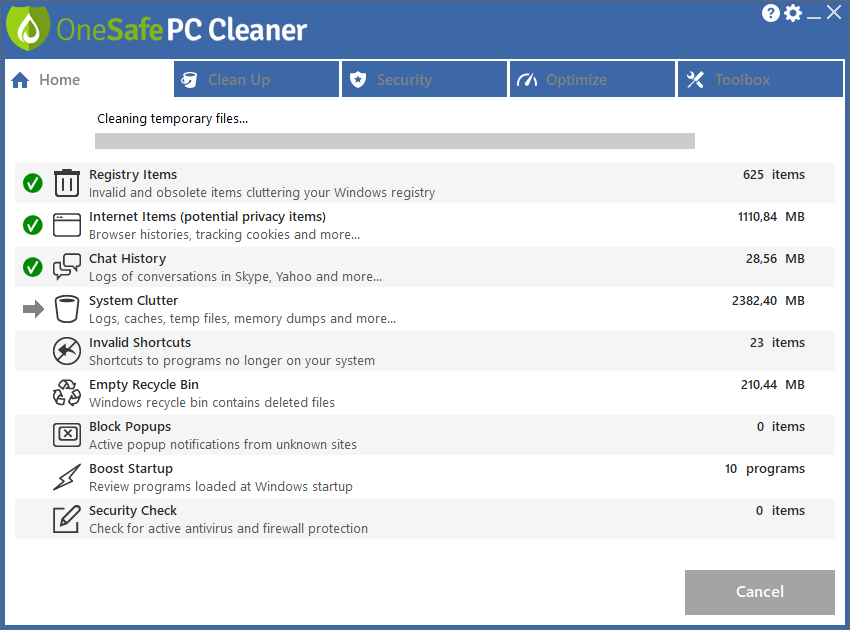 Your computer is now clean and clutter free!  We recommend running a cleaning scan at least once a week.  Follow these easy steps for setting up automatic cleanings.