Are your drivers Windows 10-compatible?
Alex A. - 14/07/18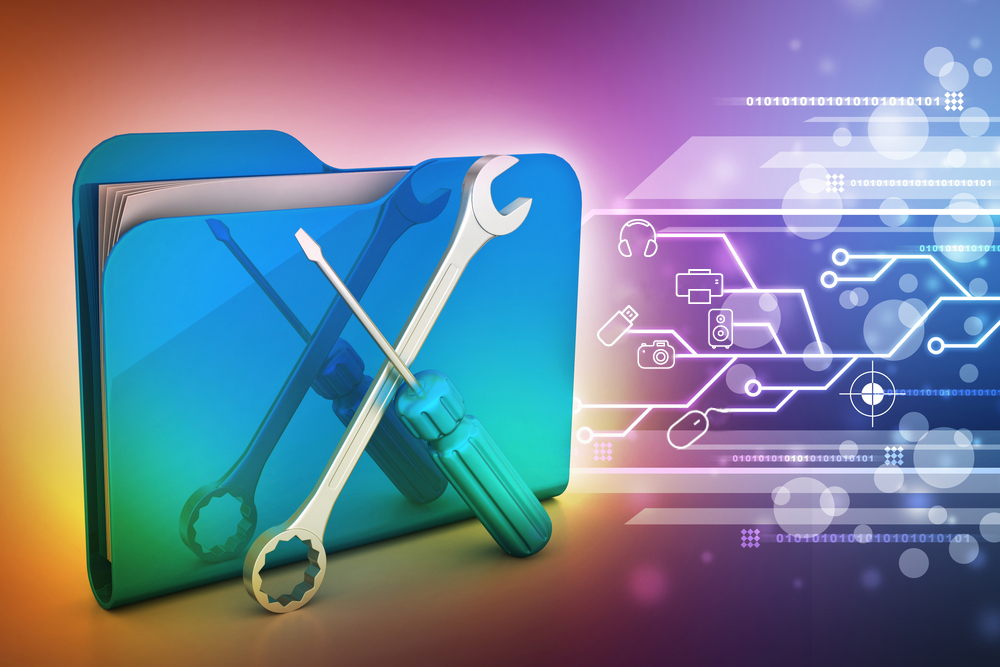 A driver is a program that allows you to connect a device (video card, motherboard, WiFi card, printer, USB stick, etc.) to your PC. When drivers are not updated, the devices don't work properly and scary messages may appear.
If you are currently experiencing problems with your drivers following your update to Windows, try the
OneSafe Driver Manager
analysis tool. This software analyzes the drivers installed on your computer and identifies those which are either not up-to-date or are not working.
Did you know?
Updated drivers not only help you to resolve any conflicts you encounter between your device and your computer, but also improve your PC's performance and stability too. Drivers can be updated free of charge on most manufacturers' sites, but it is far easier to find the right driver which corresponds to your hardware with a piece of software such as
OneSafe Driver Manager
for
Windows
The hunt for drivers is complete!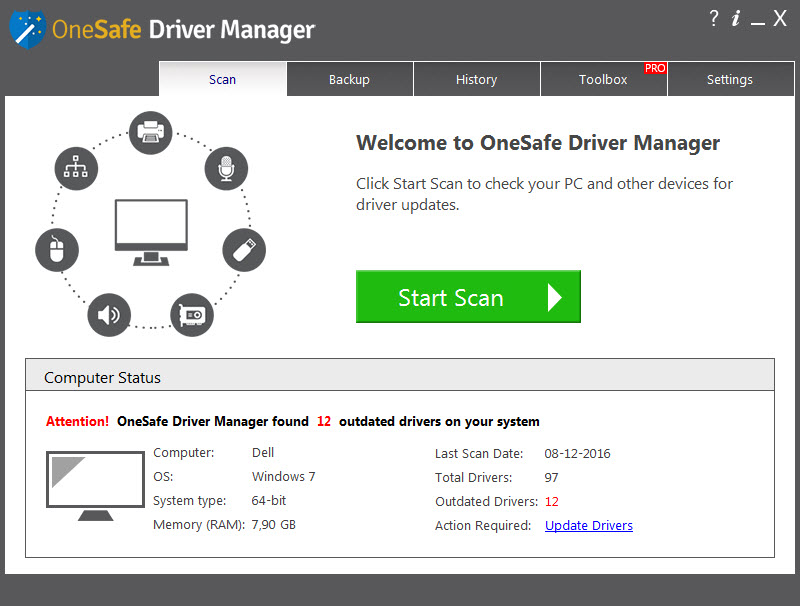 The
OneSafe Driver Manager
diagnostic tool performs a complete scan of your computer and its devices and determines your device's exact model. It then checks to see that your driver is not missing, outdated or corrupted. This solution will then allow you to download the latest
Windows-compatible version
from its database of millions of drivers.
Types of drivers
Printer driver, external hard drive driver, USB stick driver, network card driver, local bus driver, webcam driver, keyboard driver, scanner driver, camcorder driver, sound card driver, SCSI card driver, modem driver, motherboard driver, monitor driver, CD-ROM or DVD-ROM player driver, graphics card driver, MP3 player driver, mobile phone driver, WiFi card driver, TV card driver, pocket PC driver, Bluetooth device driver, etc.
All hardware manufacturers
Dell, HP, Compaq, Acer, Gateway, Intel, Asus, IBM, Lenovo, Cmedia, Yamaha, Mediatek, Creative, Realtek, SigmaTel, Audiotrak, Crystal, SoundMAX, Terratec, Razer, Teclast, O2roro, Iomega, Texas Instruments, Ricon, Samsung, Intel, ATI, BENQ, NVIDIA, Compro, Epson, Leadtek, Sony, nForce, Broadcom, Actiontec, D-Link, Agere Systems, Logitech, Microsoft, Synaptics, DAVICOM, NETGEAR, USRobotics, Canon, Genius Eye, Philips, Compaq, Epson, HP Photosmart, HP Designjet, PLUSTEK, Sony, Adaptec...